Found 34 Results
Page 1 of 4
On November 4th, join us for In Our Own Voice presentations change attitudes, assumptions and stereotypes by describing the reality of living with mental illness. Powerful personal stories are shared […]

October 28, 2020
---
To join the zoom discussion, please contact Denise at at dbergeron@ccsnh.edu / 603-342-3087 or sign up for the evening event on the library homepage.
October 21, 2020
---
A contemporary of Susan B. Anthony and Elizabeth Cady Stanton, Lucy Stone, the best known female orator of her era, will address the issues of woman's rights and abolition, plus […]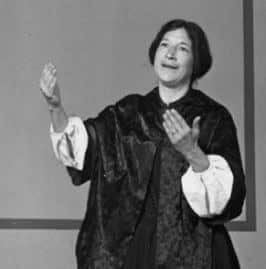 ---
NAMI NH has a fundraising event for tackling mental health. NAMI (National Alliance for Mental Illness) is a nonprofit group focused on ending the stigma of mental illness. Join WMCC […]
September 29, 2020
---
During this workshop, students will be introduced to foundational techniques of watercolor painting. They will learn about the basic materials and tools required for this versatile and enjoyable art-making process. […]
September 25, 2020
---
On Saturday September 26th, a socially distanced commencement celebrating the class of 2020 will kick off at 3:00 p.m. at the WMCC campus in Berlin. Due to COVID-19, attendance is […]
September 22, 2020
---
During these very uncertain times, the faculty, staff and administration who are part of WMCC felt it was important to come together and record some heartfelt messages to our students. […]
May 4, 2020
---
The WMCC Advisory Committee will meet at the Berlin Campus on Wednesday, March 4, at 11:30 AM in Bistro A.
March 2, 2020
---
Student Senate meets on Wednesdays at 12:15 in Room 316
February 4, 2020
---
Student Senate meets on Wednesdays at 12:15 in Room 316
---
Page 1 of 4